I'm crazy about wallpaper! But wall-to-wall wallpapering can be a long-time style commitment (not to mention financial commitment). Often you will see wallpaper above chair rail or wainscoting in a dining room, which is a great look, but our new home does not have those traditional architectural features and I don't think it makes sense to add them due to the more relaxed bungalow aesthetic. I would really love the high impact nature of wallpaper in the space, and so this leads to my latest obsession WALLPAPER PANELS, which I've seen many designers creating lately to great effect!
Here are a few of my favorite takes on this look: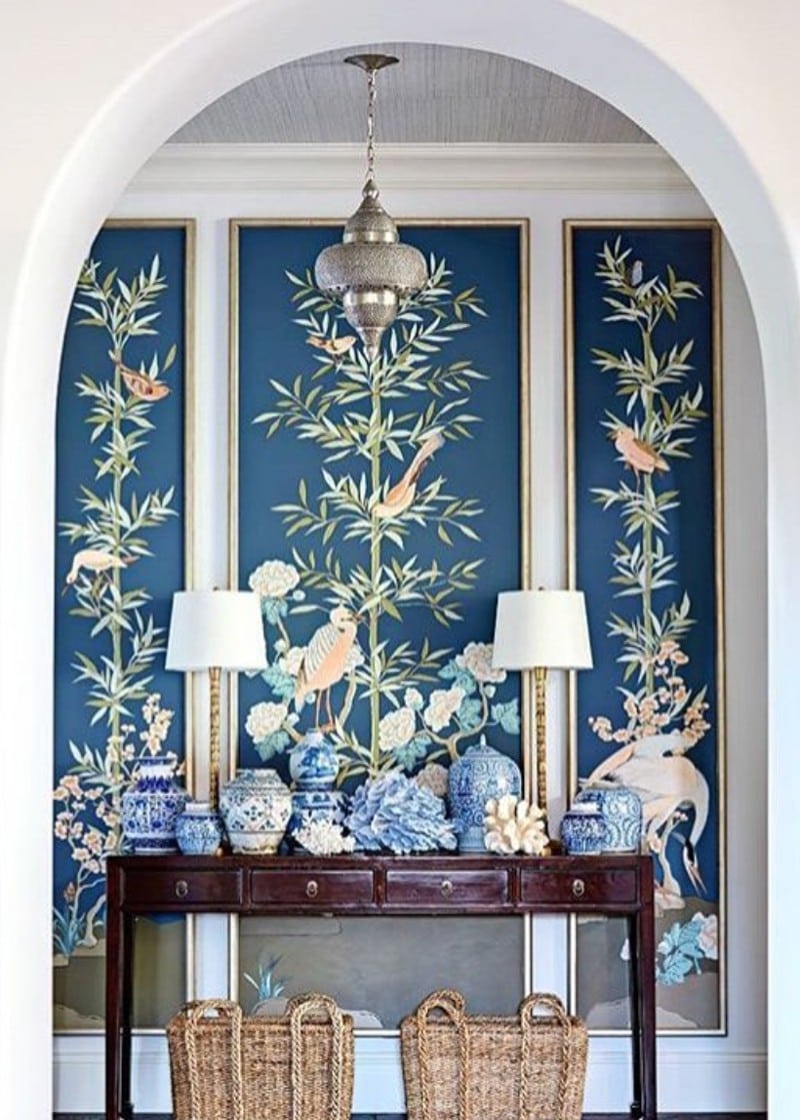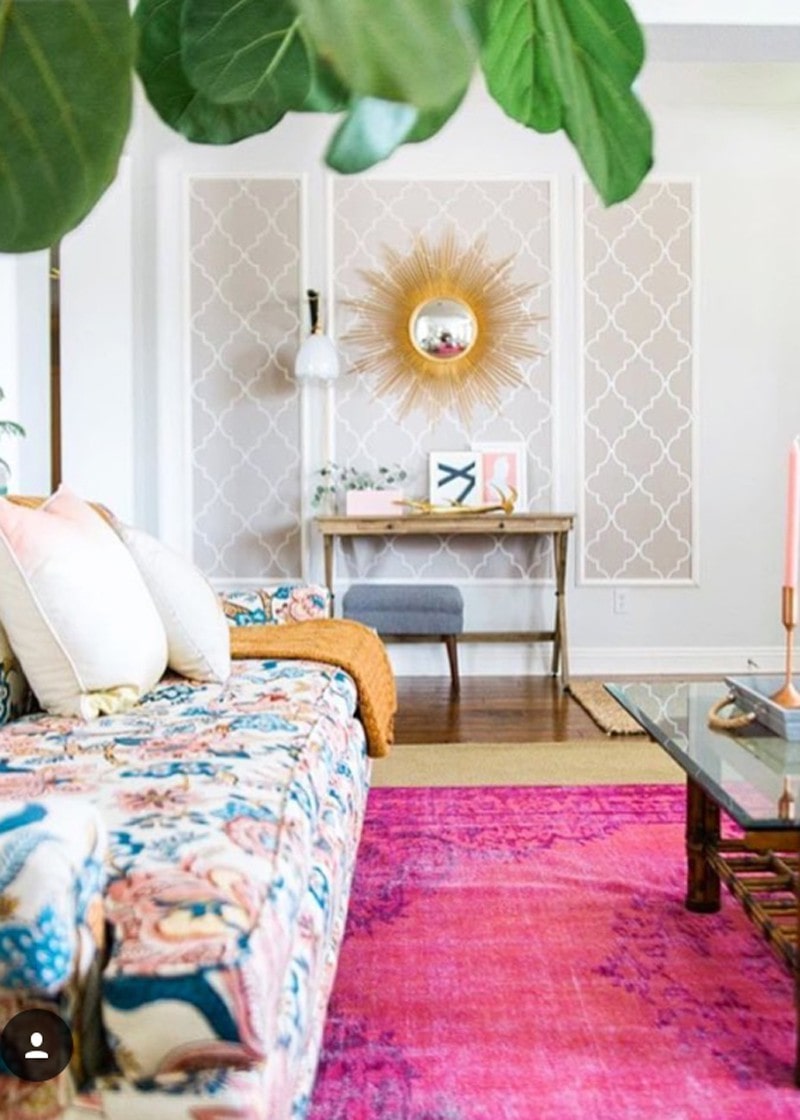 If you remember the DESIGN BOARD for the living room. You'll remember the stunning Farrow & Ball wallpaper I'll be using in our dining room. I sourced this wallpaper with help from Wallpaper Direct online, which is a great resource if you don't have a designer and are sourcing products on your own. They carry many designer lines, and source internationally as well.
Below I've created some drawings based on the length and height of our dining room wall. I wanted to play with the width and height of the wallpaper to see what feels proportional for the wallpaper panels. I have a rectangular mirror that will hang against the middle panel, and may hang accent mirrors on the other as well. I know I want the panels to run pretty much the full length of the wall, and it's important to work with the width of your paper. My Farrow & Ball paper is 21″W, so it makes sense to halve or double panels based on 21. There will be a hutch on the far right (which you are seeing from the side) and the panels will be the main feature / artwork in the room. I'd love to hear from you! Which set of panels feels most balanced or appealing to you?
Let me know! Do you like top left, top right or bottom? I'm of course, totally torn but I think I'm leaning top right!
XO – CLAIRE
Thank you to Wallpaper Direct for kindly sponsoring this post, all opinions are 100% honest and my own.