Excited to share a recent project that involved a lot of my favorite – color and pattern! I get extra excited when clients are color lovers too. This vintage family home had been nicely updated upon move in but was lacking personality and needed to be pulled together. Color was used in strategic areas to create focal points and pattern and texture were layered throughout for a cohesive look. I've shared some of my favorite textile vendors in this post, because we used so many fun, non-traditional patterns. Hope you enjoy!
View all photos from this project in my PORTFOLIO
If you are looking to create your version of a beautifully designed home contact us HERE
Vibrant, sophisticated and charming – we love the adventurous textiles of Peter Dunham. Pillow in Bukara – Blue.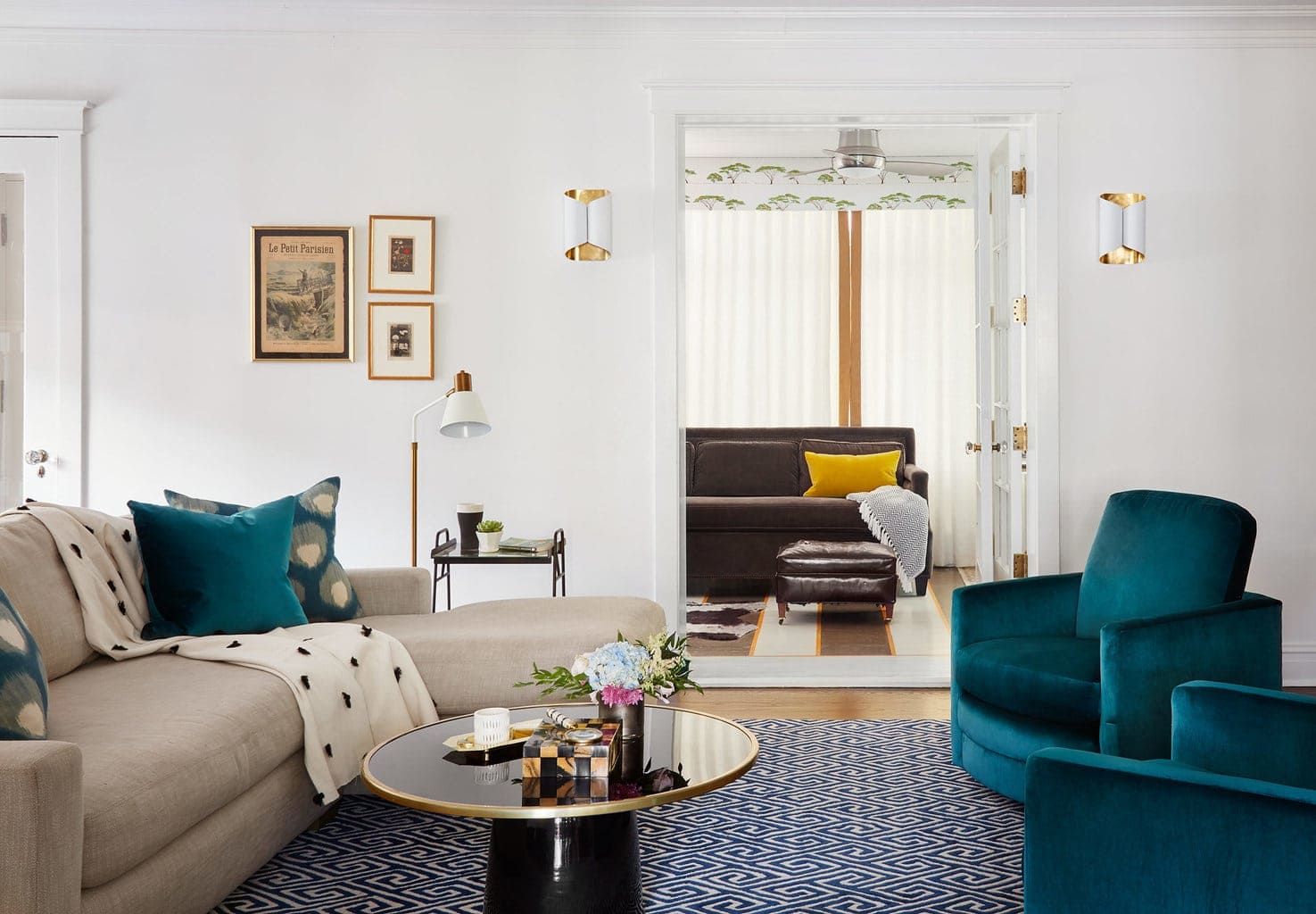 Molly Skok is a designer based in Boston, MA and we love her collections of textiles, often based on countries or favorite locals. The office cornice fabric is Botswana Trees from her Africa Collection.
A favorite resource for pillows (along with rugs) is LOLOI. This Texas based company partners with celeb-designers such as Joanna Gaines and Ellen Degeneres, and we love the vibrant colors and varied collections. Pillows pictured from Loloi, search "orange."
Last but not least, New York based Zax + Fox carries textiles that are globally inspired and quite earthy. We used Khotan in Pembe (pattern pillow on window seat), this textile was inspired by a vintage rug design.
Thanks for a taking a look at this project – hope you learned about a few new textile sources!
Photography by Dustin Halleck.
XO – CLAIRE