I'm excited to share a project with you today that has been in the works for several months. I teamed up with local bloggers Foxtail + Moss to help them re-imagine their modest studio space. The studio is located in a cool, creative building in the West Loop area of Chicago.
Lauren and Claire (i.e. Foxtail + Moss) both have a modern bohemian style, and wanted to reflect more of this in their work space. What a fun project! This is one of my favorite styles to play with, and these ladies were game for anything. We worked together to write some pretty extensive BEFORE and AFTER posts on the design process, so if you want the nitty gritty details head over to those articles! If you want to see all the pretty pictures they are HERE.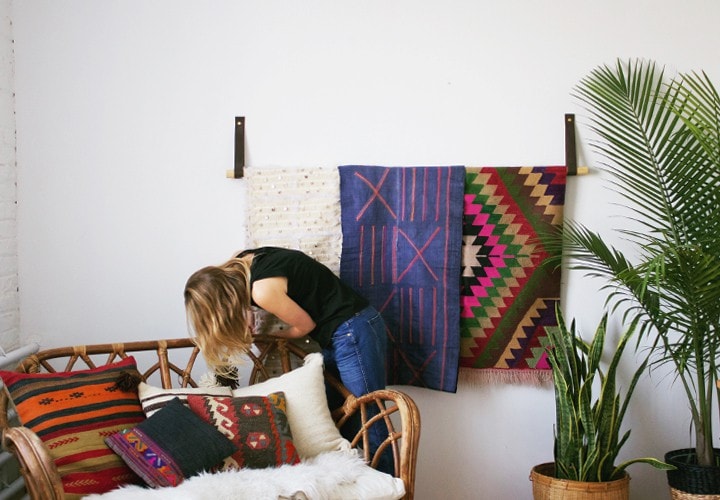 I thought it would also be fun to share some of my sources with you, so if you love this bohemian style look you can replicate it easily! Here's a design board with online sources that you can scoop up to bring the boho look home:
A great new design book if you love bohemian style is The New Bohemians by Justina Blakeney. Lots of inspiration!
XO – CLAIRE